"Photo" series, 2016-2023
This is a large series of tiny mixed media pieces, each approximately mimicking the dimensions of an instant photo.
Each piece is mounted on a block of solid aspen, and measures 11 x 9 x 1,4 cm. The image area of each piece is 7,8 x 7,8 cm.
At the moment of writing this (June 2023) the series has 154 pieces.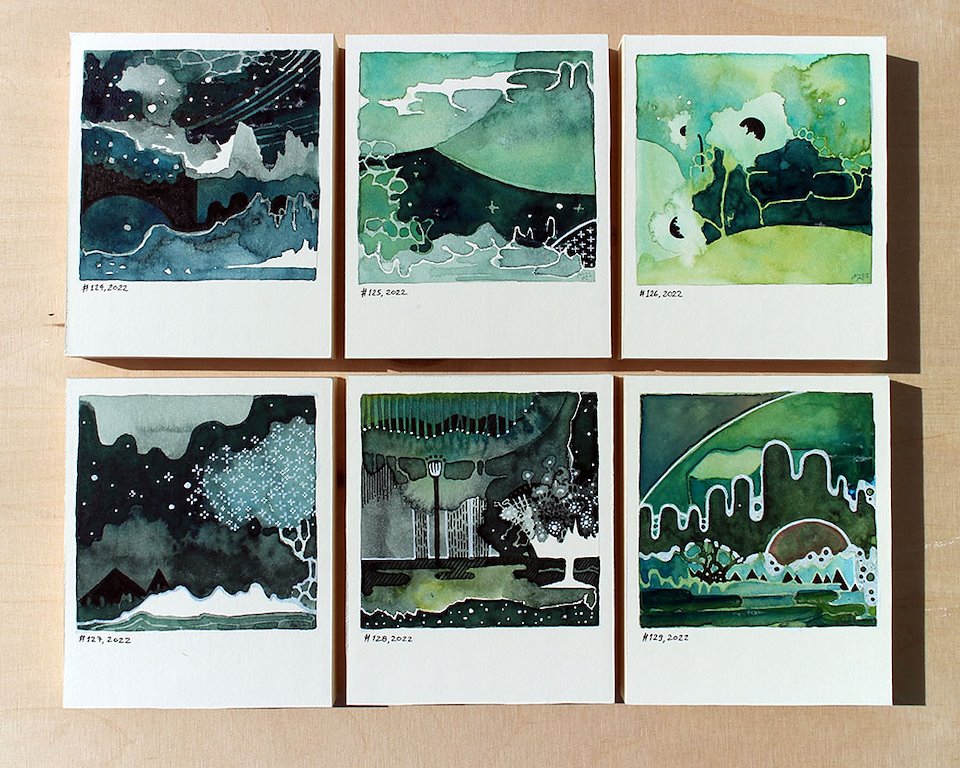 "Photo"s #124-129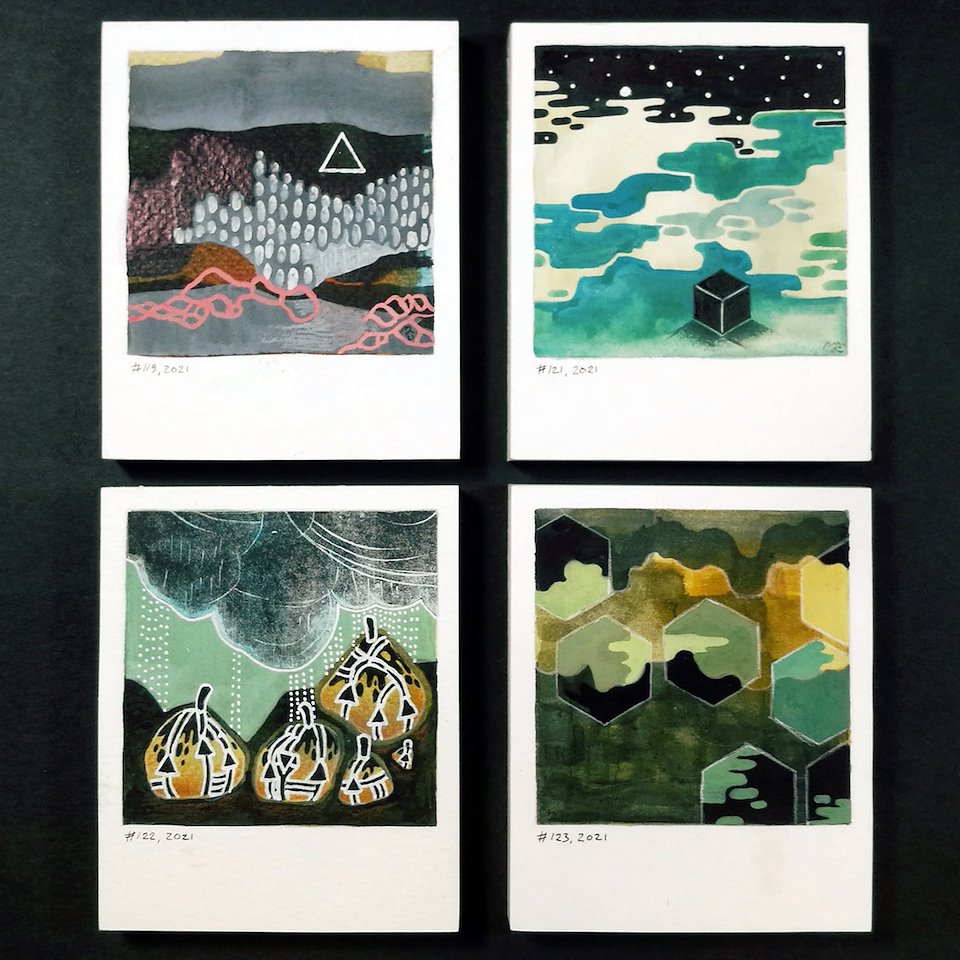 "Photo"s #119 & #121-123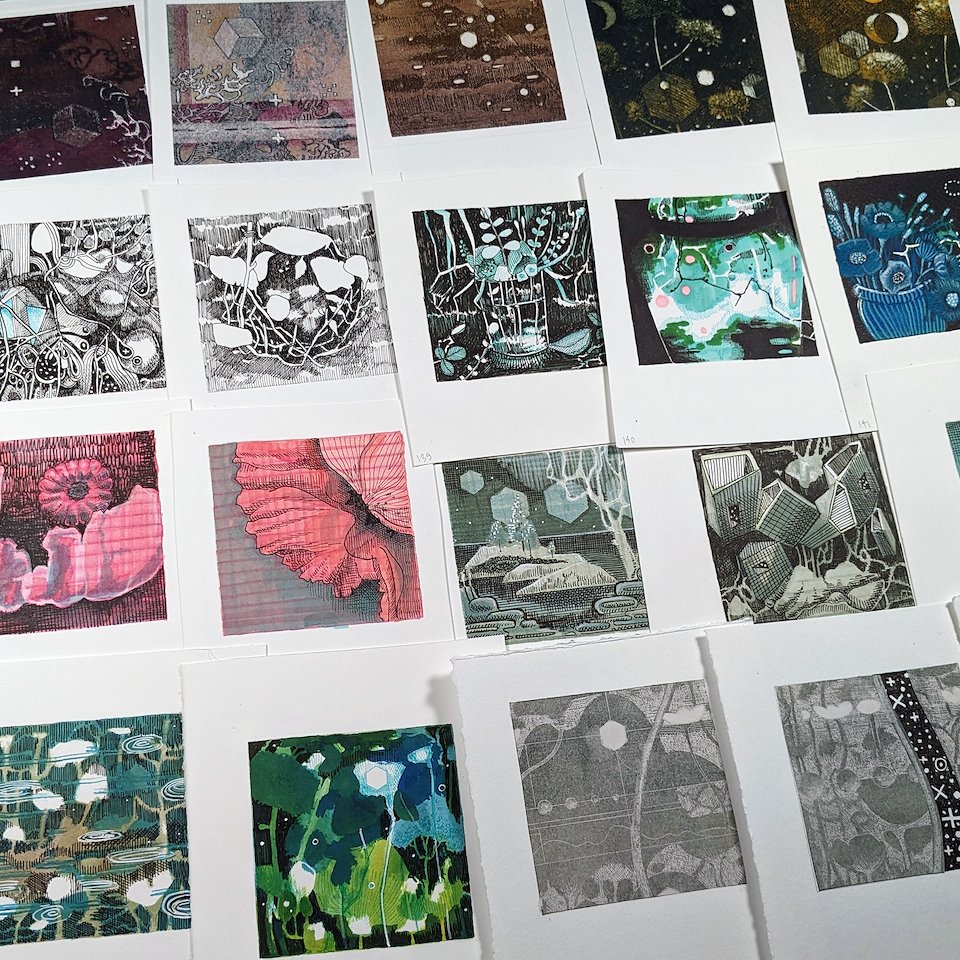 "Photo"s from June 2023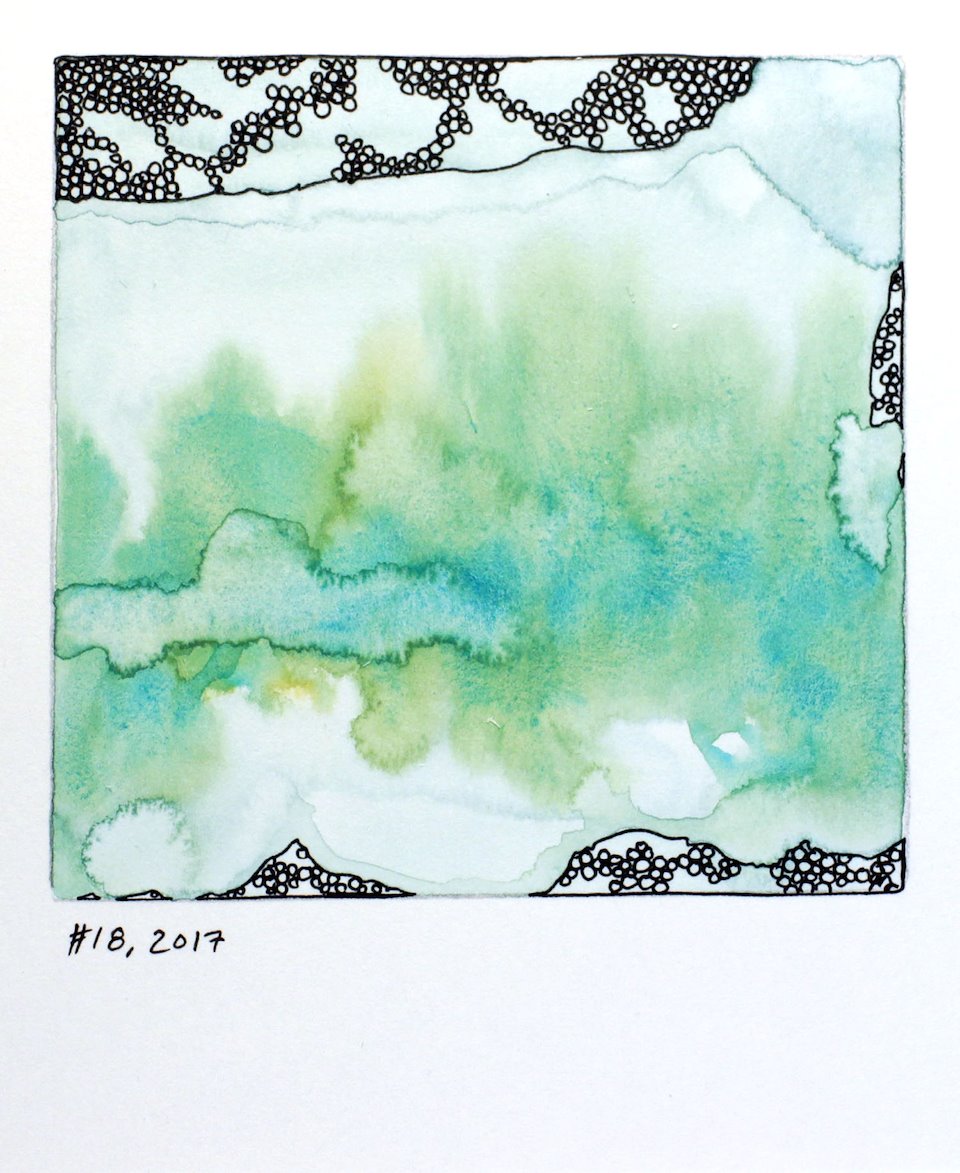 "Photo"s #18
"Photo"s #90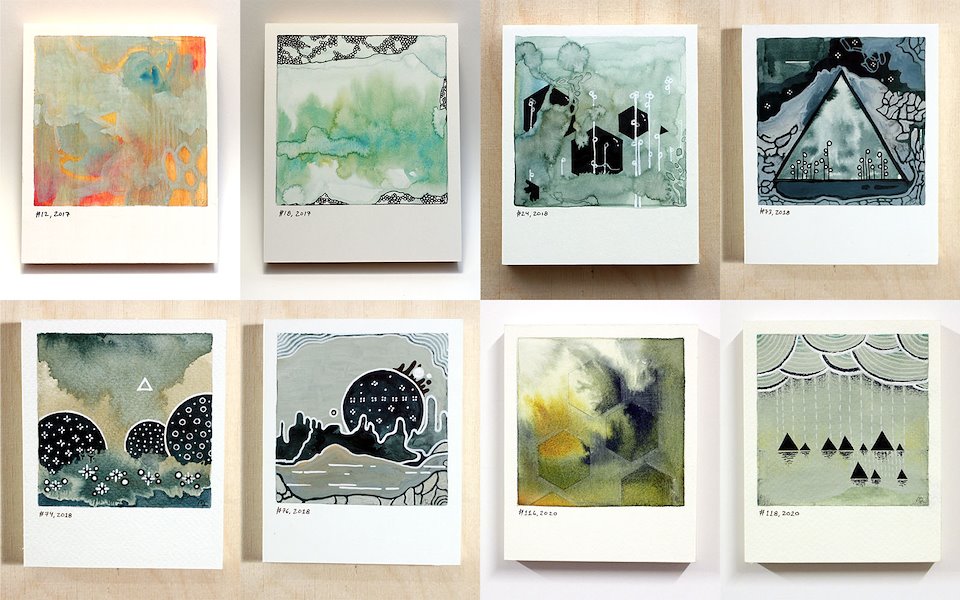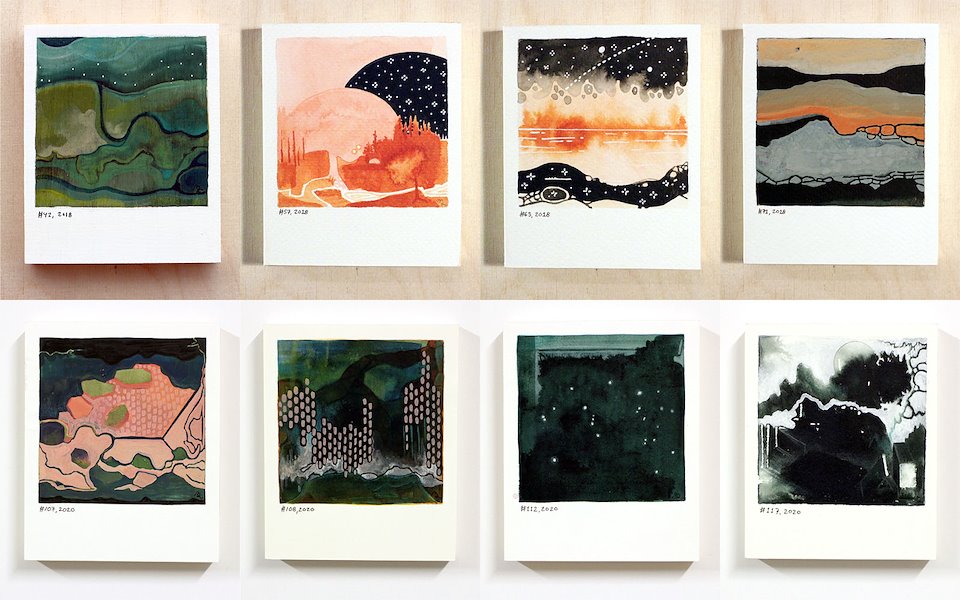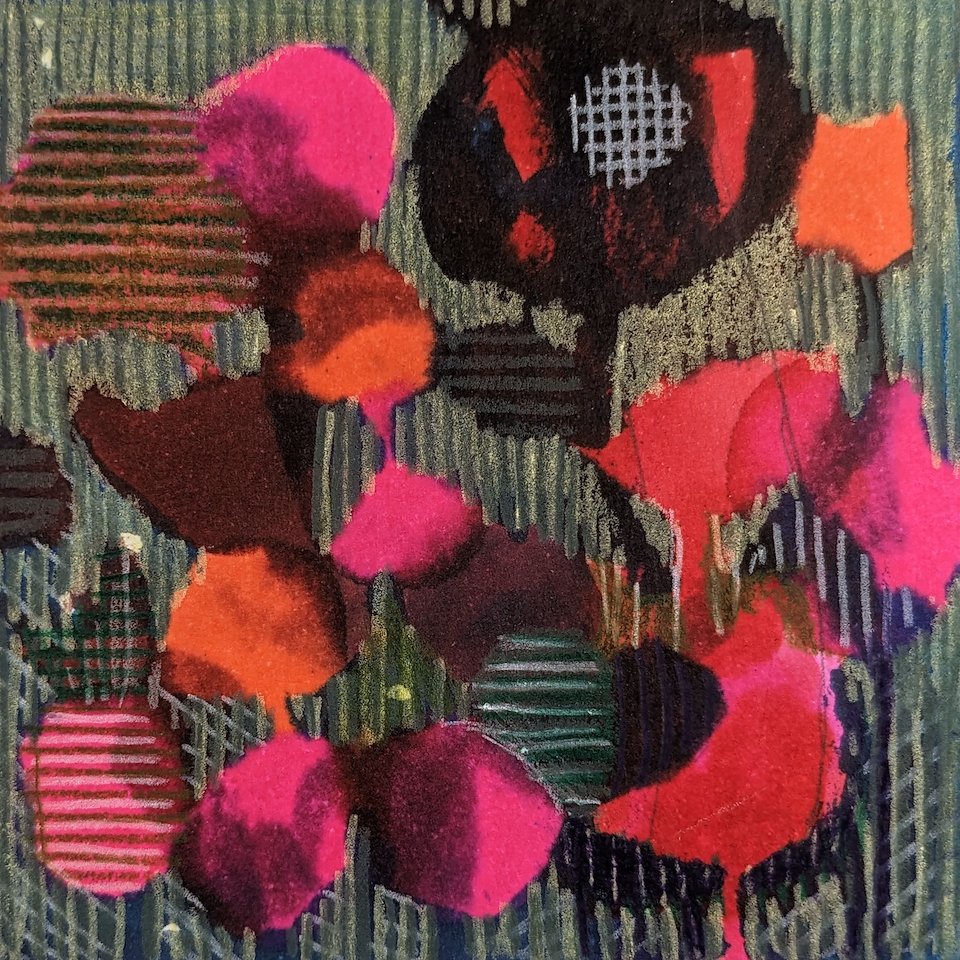 "Photo" #153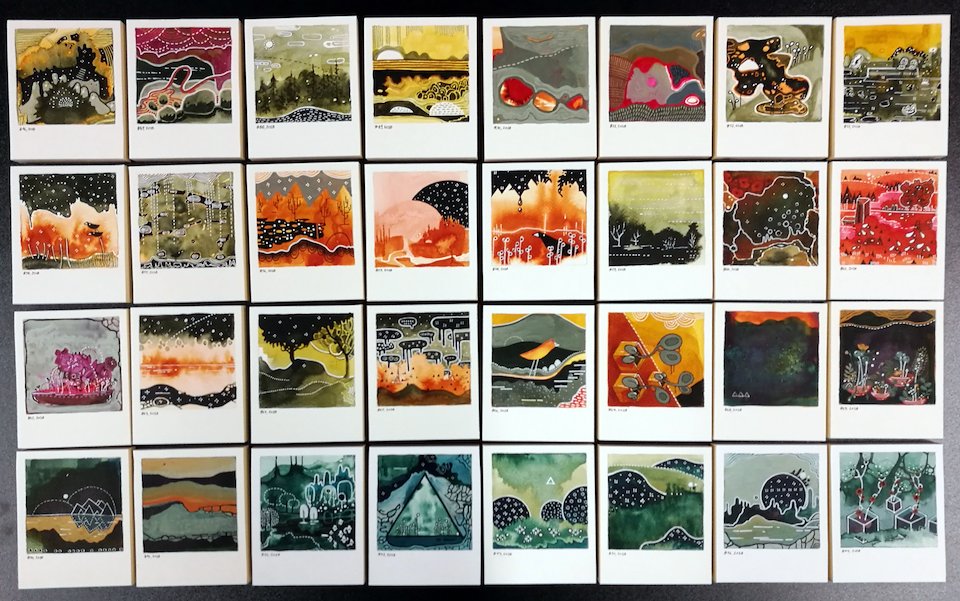 "Photo"s #46-77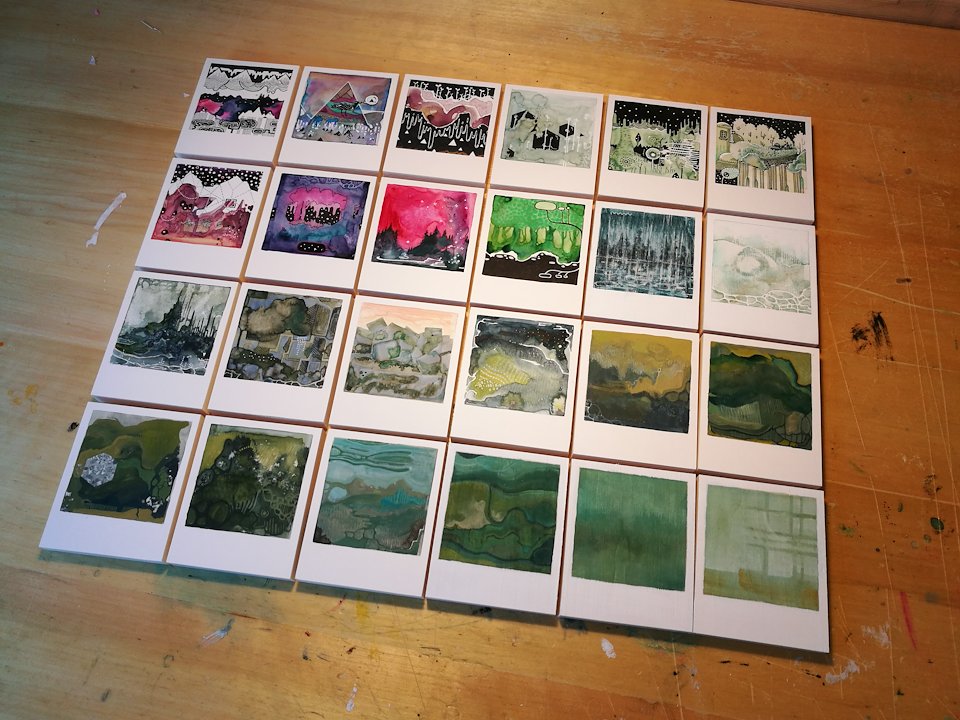 "Photo"s #21-45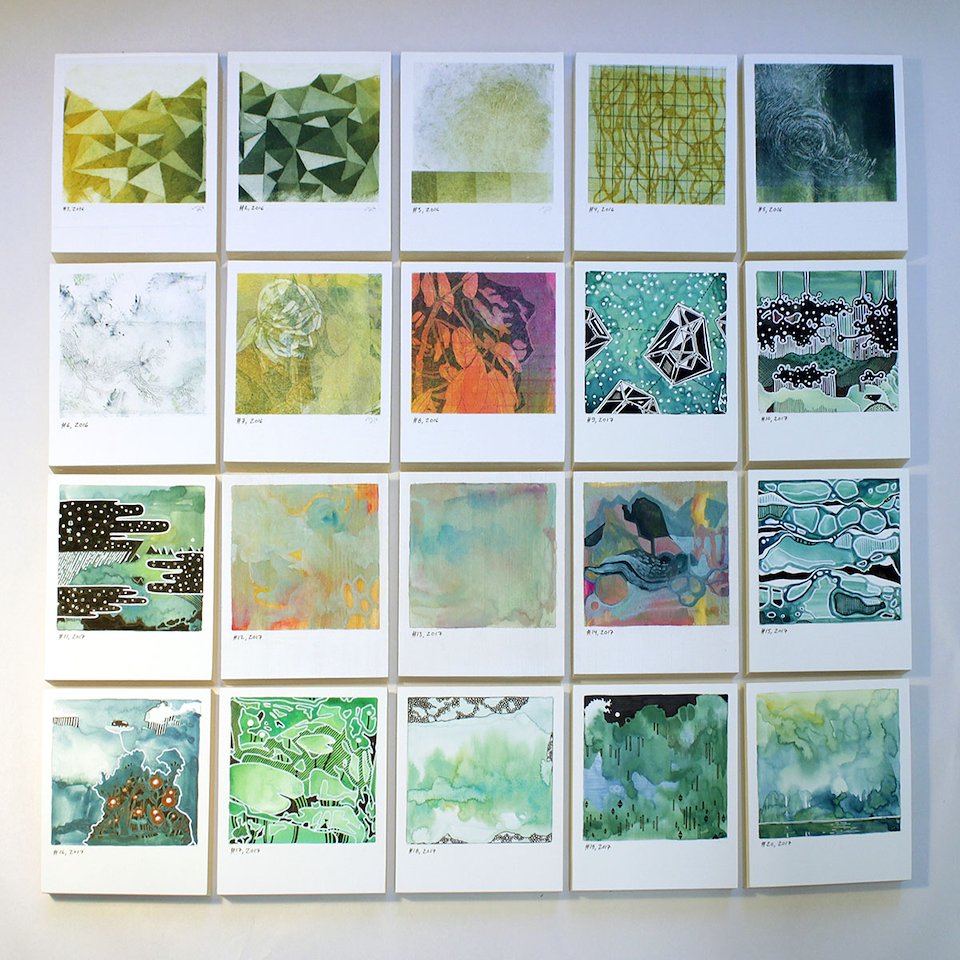 "Photo"s #1-20
| | |
| --- | --- |
| Type | Entries from the 154-strong "Photo" series (2017--) |