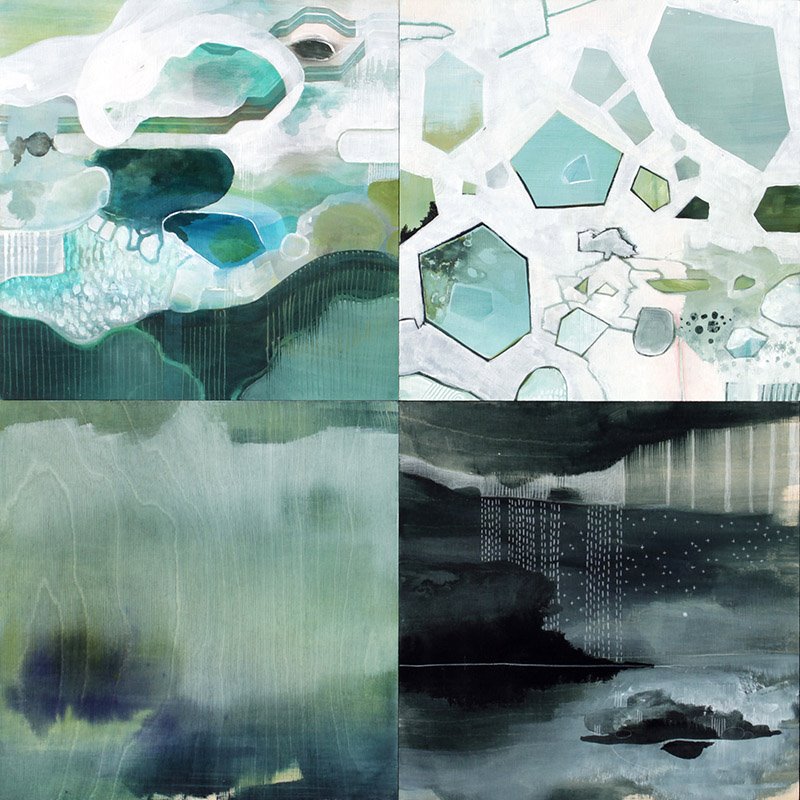 Sadeatlas A / Rain Atlas A
2019
60 x 60 cm
Mixed media (acrylics, ink, coloured pencils and printmaking collage) on plywood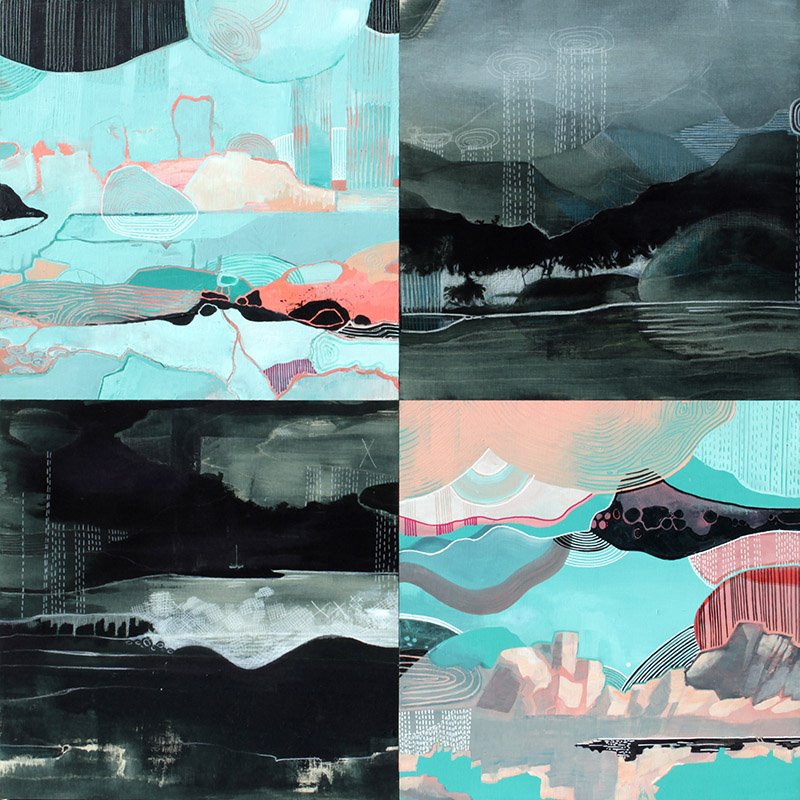 Sadeatlas B / Rain Atlas B
2019
60 x 60 cm
Mixed media (acrylics, ink, coloured pencils and printmaking collage) on plywood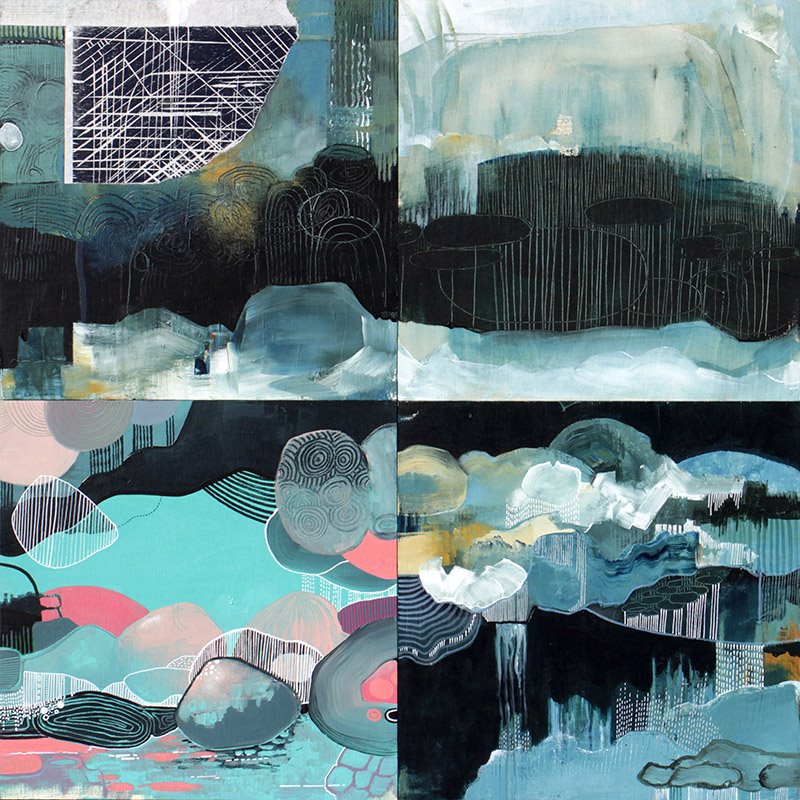 Sadeatlas C / Rain Atlas C
2019
60 x 60 cm
Mixed media (acrylics, ink, coloured pencils and printmaking collage) on plywood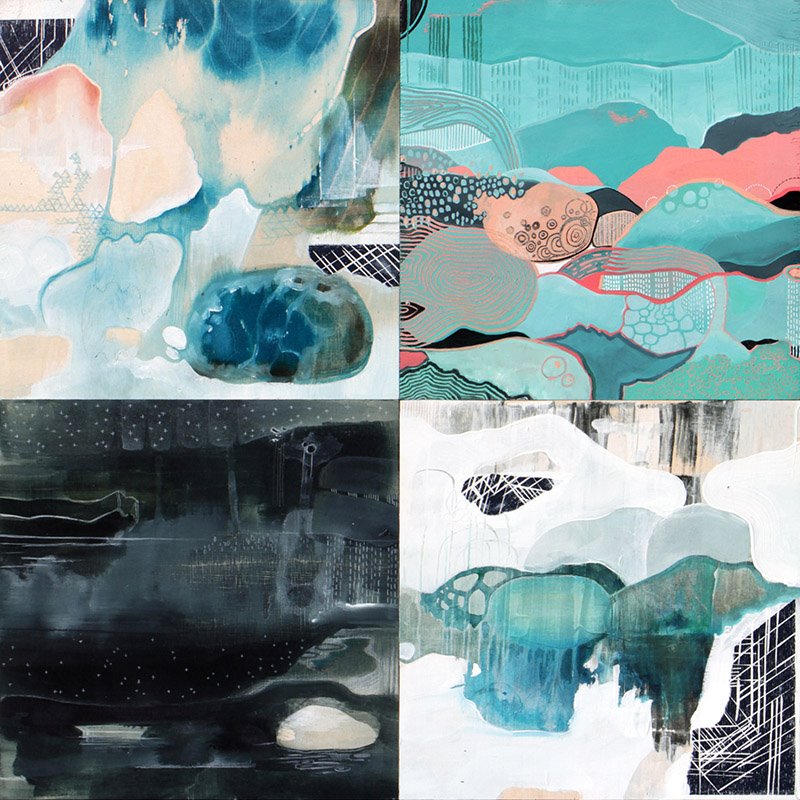 Sadeatlas D / Rain Atlas D
2019
60 x 60 cm
Mixed media (acrylics, ink, coloured pencils and printmaking collage) on plywood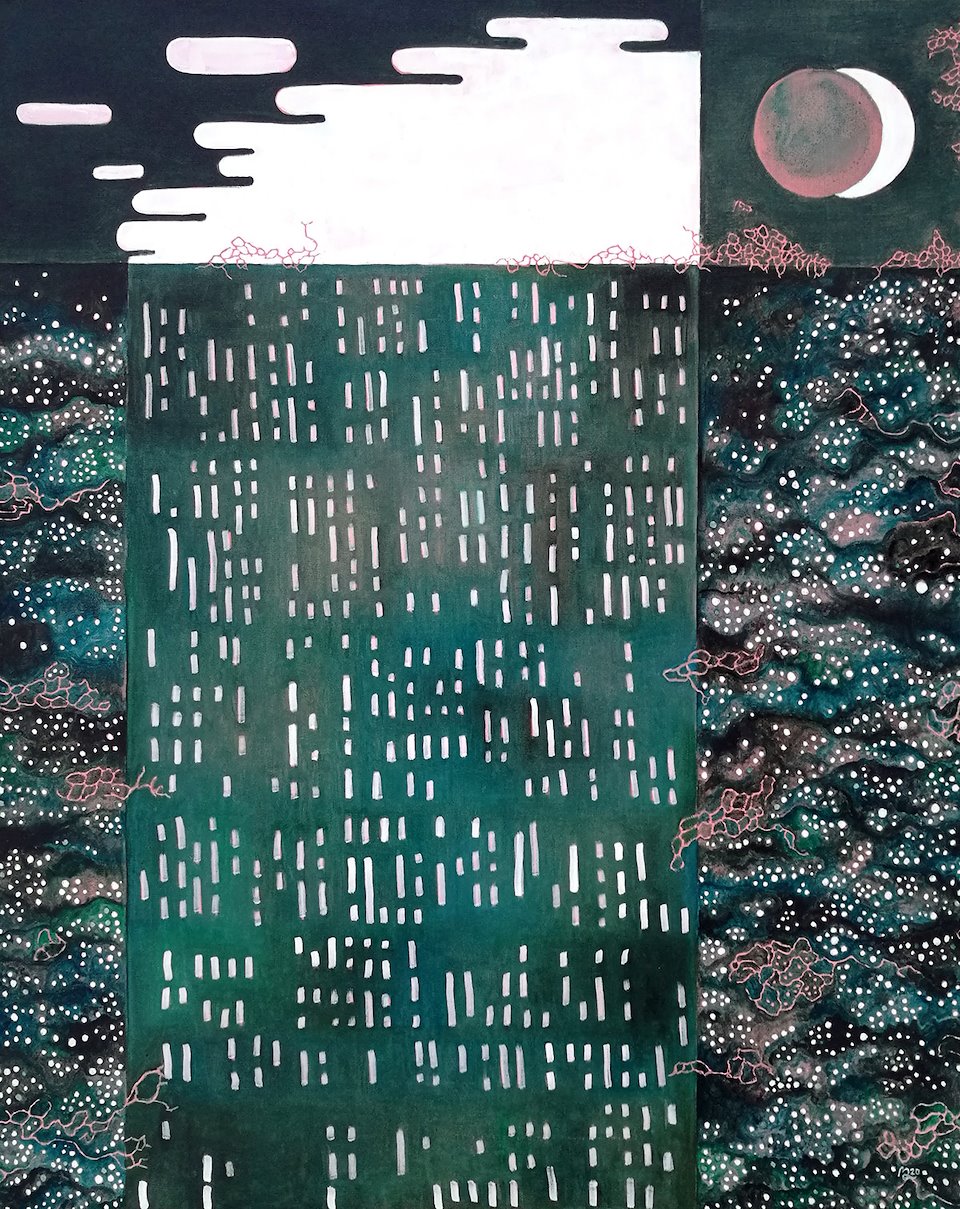 Moonworms and Morse Code
2020
Oil and acrylics on canvas
92 x 73 cm
Sea Marks #1-3 / Merimerkkejä #1-3
2017
Each 22 x 22 cm
Mixed media (collage, ink, markers, acrylic paint/markers/spray) on 2cm plywood square mosaic
A study on the formation of memories and the creation of myths, inspired by my recent trip to the Caribbean.
Season of Rain and Moss / Sateen ja sammaleen kausi
2017
Oils on canvas
50 x 90 cm
History of Water and Stone / Veden ja kiven historia
2014
Lithograph, 35 x 20 cm
Venn diagram spatterdock leaves
2015
Aquarelle, water-soluble pencil and white acrylic marker on 300g/m² Fabriano watercolour paper
Approx. 25 x 30 cm
Landscaping / Maisemanmuokkaus
2013
Acrylics on three canvas panels, 22 * 60 cm per panel
Landscaping 1 & 2
Etching & aquatint
Unique prints (1/1) made out of several 12-cm wide copper plates
This is the beginning of a new series. I'm going to make dozens of these tiny Pieces of View and combine them into several mosaic- or puzzle-like landscapes!
Roots of Rain
2016
Etching and aquatint
Paper size A3
| | |
| --- | --- |
| Type | Seas, rains & other water-things |